About Us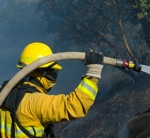 The specialist teams that work within Prototype Integrated Solutions are from various backgrounds such as the Military, Purchasing, Police Technical Staff, Technological Engineers and Business Development.

Prototype Integrated Solutions is here to provide the user group, however small or large with either a single unit solution or an all round unique tailored package.
PROTOTYPE was established in 1999 as an organization which specializes in representing North American companies and marketing their products in various parts of the world for public contracts. Public contracts frequently require a project management consulting team working in partnership with vendor(s). We attribute much of our success to paying attention to the details of our clients needs and finding the appropriate partners and best possible solutions for their requirements from a global market. PROTOTYPE focuses on bridging the gap between a customers technical specifications and the knowledge of where to find the exact product(s) and service(s) required.

PROTOTYPE has a staff with extensive experience in the business of integrating and product promotion; industrial, agricultural, commercial, and military, both domestically and internationally. We focus on representing small to medium sized companies that manufacture superior and innovative products, who are looking for agents, distributors, and partners to open new markets for their merchandise.
PROTOTYPE has a proven record and vast experience in finding skilled staff and partners to identify, procure and manufacture hard to find raw goods and products that are application specific. This is particularly helpful in time sensitive situations, where it may be difficult to know exactly where to locate certain items. We also regulary stock many items and act as a distributor or wholesaler.